Our Bar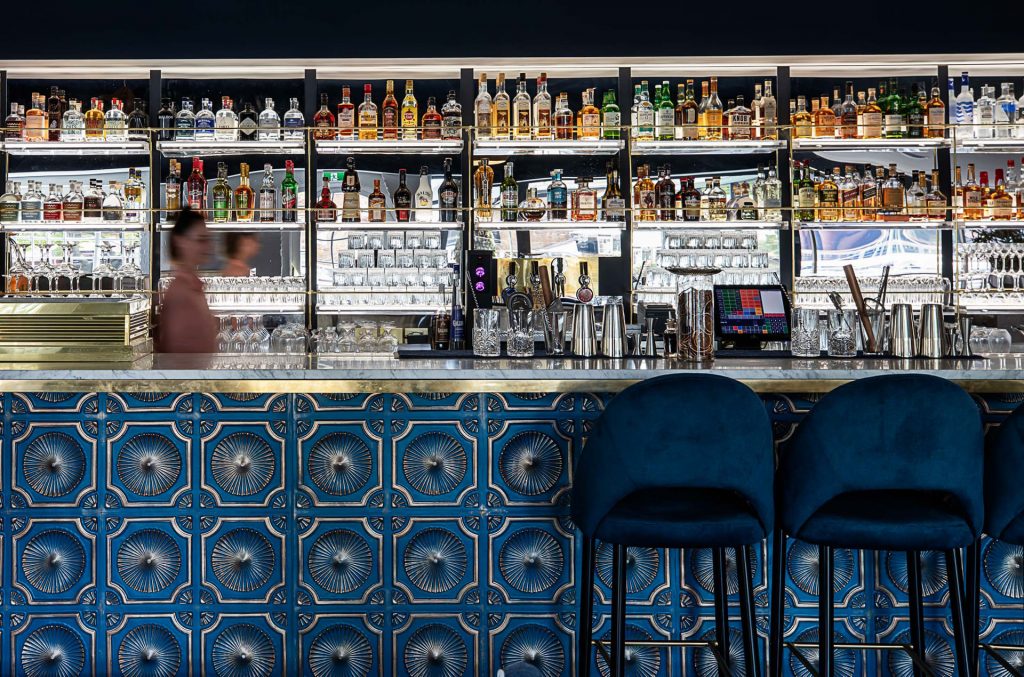 Bespoke Design
We have created a state of the art bar that will allow us to quickly and professionally serve up cocktails of craft!
One of our goals is to help democratise craft cocktails. When you come in, you will see that our bar has been built with an expansive stone top where we make all of the cocktails in front of you.
We find that this lets guests see everything that is going on with the building of their drinks and invites interaction with our bar staff.
We have built the bar to specification with great craftsmen from around Tasmania. Other than our Turkish bar panelling, all of the brasswork, acrylic, stone, lighting, carpentry, electrical, plumbing is all Tasmanian.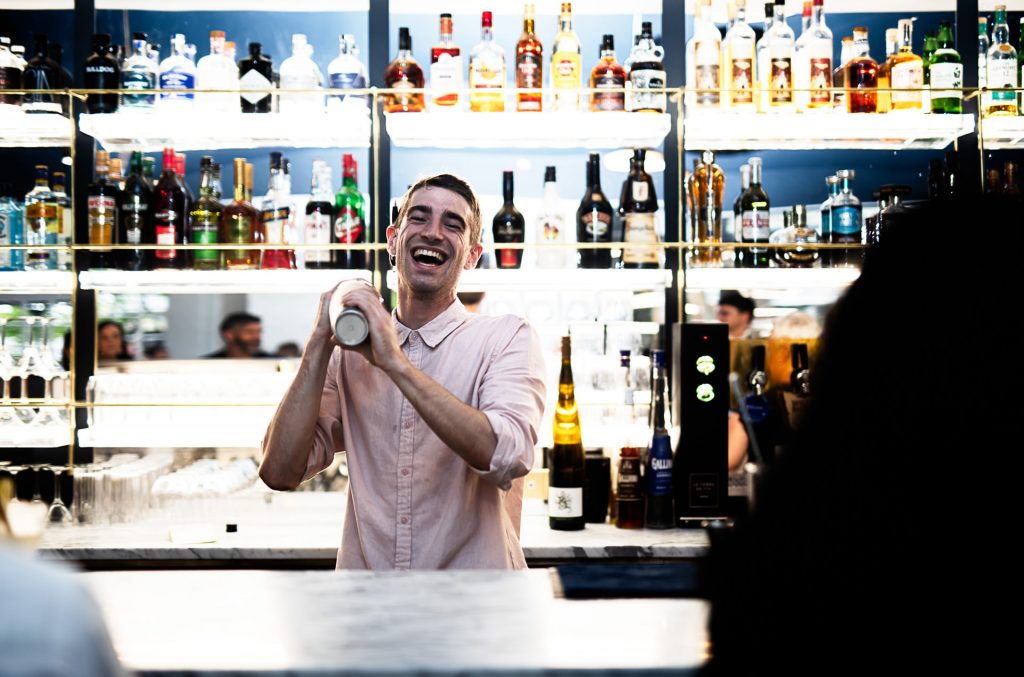 Dining Experience
Seafood/Charcuterie Bar
In addition to cocktails, our seafood and charcuterie will soon be on display! This will be a station where guests can sit and watch the chefs put their dishes together. From oysters to smallgoods to cheese, you will be able to check out the options we have available!
Sparkling Bar
In our brass well, we also have a variety of sparkling at the ready. With sparkling being one of the highlights of Tasmanian products, we strive to keep a number of options available at all times.
Craft Cocktails
We take pride in our ingredients and our craft!
We use the best local ingredients wherever we can source them. All syrups and infusions are made in house.
We have worked to provide you a great drinking experience by sourcing the best glassware, equipment and ice we can!
Better ingredients, better technique, better cocktails!
We make a variety of prohibition era classic cocktails, apéritifs & sparkling cocktails, new favourites, sours, modern classics and even mocktails!
Make a Booking at the Bar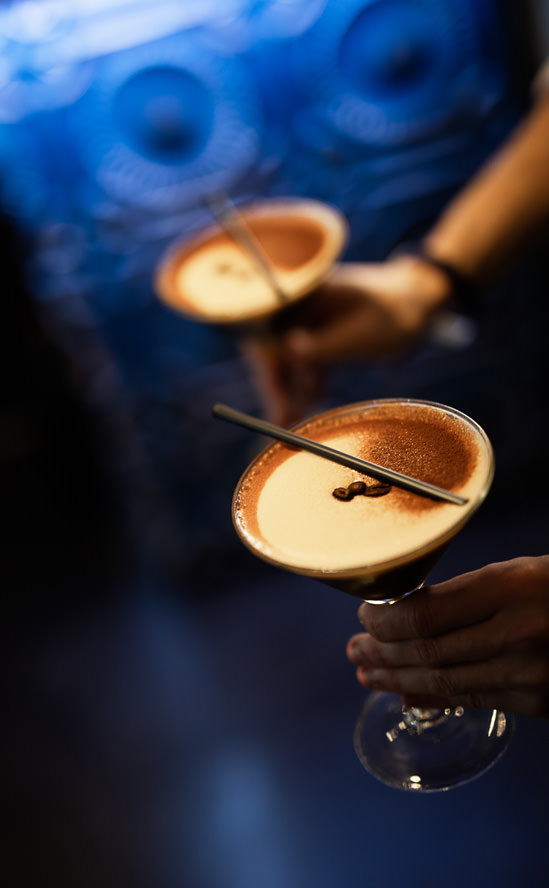 Fine Spirits
In addition to our cocktail program, we are constantly looking to source new local and international spirits.
Our goal is to have some of the best Irish whisky, scotch, gin, Tassie whisky shelves in the state! We will also be bringing in excellent amari and liqueurs as we find them.
Le Verre de Vin
We are also using state of the art wine preservation technology.
Our Le Verre de Vin allows us to pour premium wines for you by the glass!!
We are able to open finer bottles and preserve them still in a pristine state for much, much longer than typically possible.
Waterfall Lounge
Our Waterfall Lounge allows you to escape from the outside world. Right next to our 30 metre waterfall, the glass walls allow you to take in the beauty both by day and at night.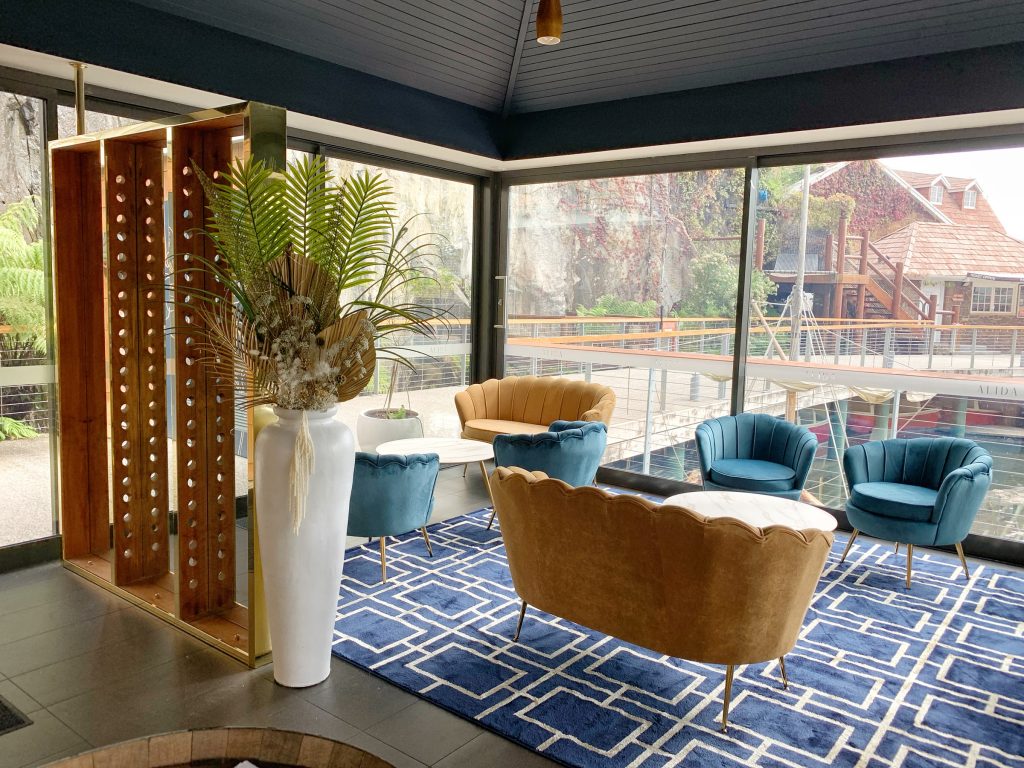 Relax in comfort with our couches, arm chairs and tables and have a cocktail, wine, sparkling and some small plates to go along with it!
Make a Booking in the Lounge
Special Events
We are working on bringing you special events from our bar program.
Some things we have in the works are scotch tastings, gin tastings, local whisky tastings, wine dinners, cocktail dinners and full pairing options.
Gallery