Join us for Croon playing live on the 17th of November!
They will be playing from 7pm to 8pm on the Sarah Island fort as part of the Ride for Eddie fundraiser!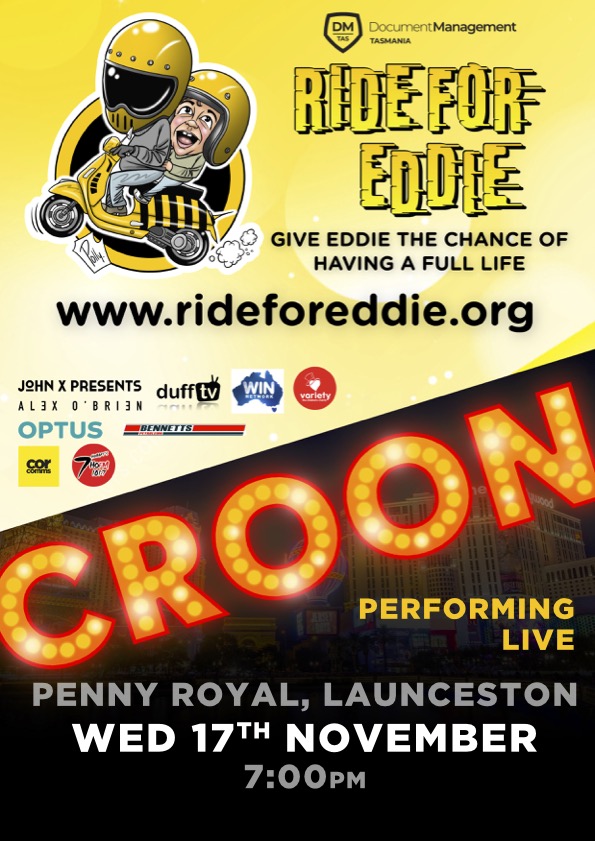 Eddie is a 4 year old with Pontocerebellar Hypoplasia Type 4 (PCH4), a neurodegenerative disorder caused by a genetic mutation. Colin Dean of Croon is Eddie's grandfather.
There will be no cover charge for the concert although the charity workers will be inviting people enjoying the night to make a donation for this good cause.
Come out and enjoy some fantastic music and some great food and drink!
They will have their ride vehicles and scooters on display too.