Welcome to Alida!
We have a new name and a new website.
After many months of hard-work we are excited to release our new concept, Alida Restaurant.
We've embraced our seafood and beef heritage and have worked to bring you the best of Tasmania.
Chef Aidan has a long history with seafood and those that know our founder Josef and his wife Alida Chromy also know of their family history with continental smallgoods, meat and fine wine going back to the 1930s.
Completely redesigned décor and a new state- of-the-art drinks bar and seafood/charcuterie bar await as you take a seat amid our modern restaurant and admire the water views of our lagoon at Penny Royal.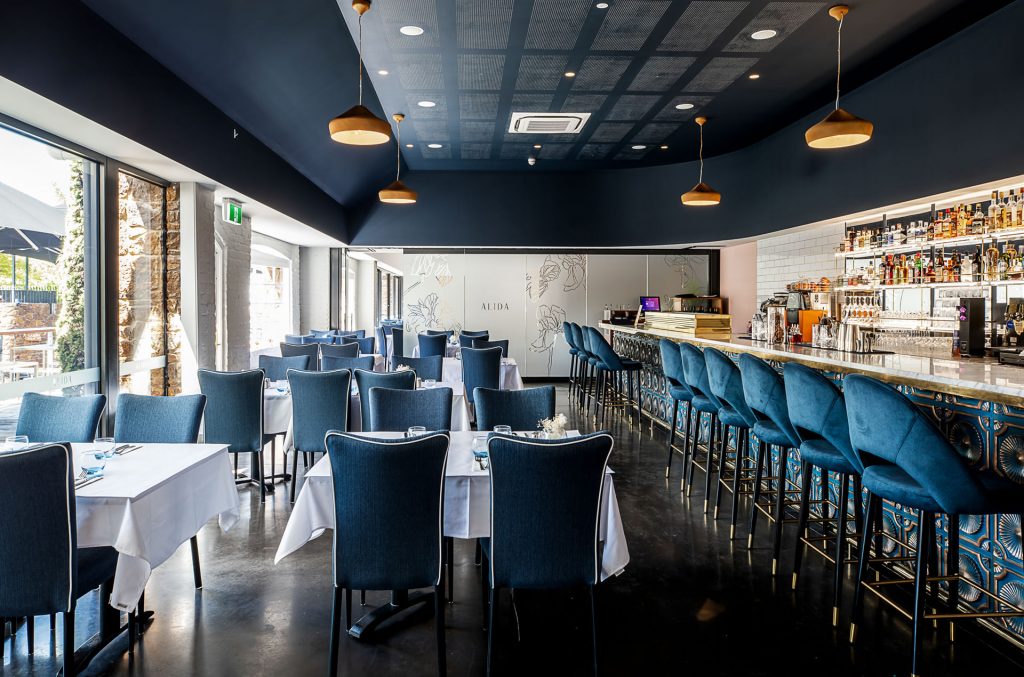 Why the Change?
Over the years, we tried to do many different things at Penny Royal Wine Bar and Restaurant.
Fine dining, functions, cafe serving adventure visitors & families, etc.
With that, it was always hard for our customers to know what to really expect.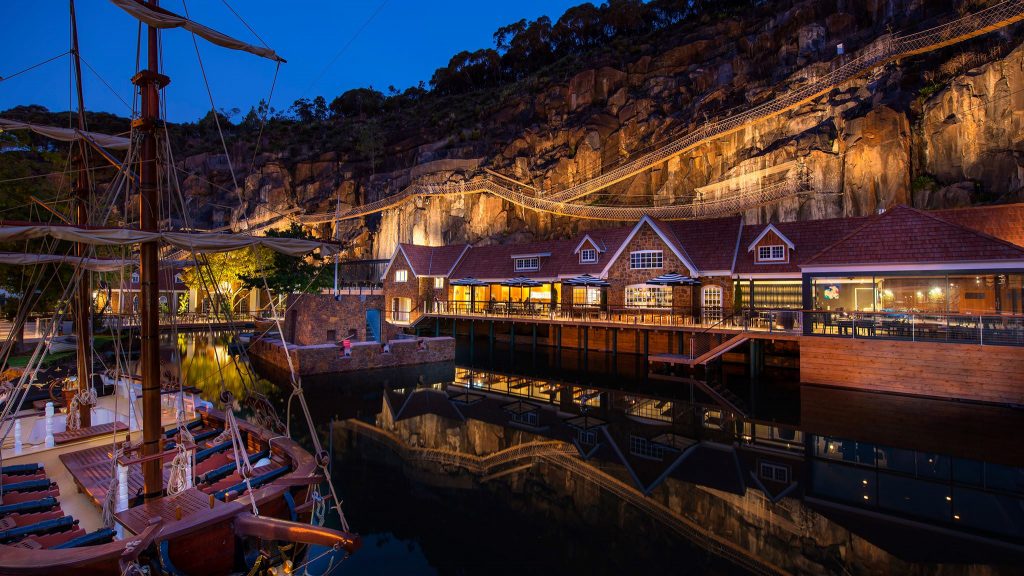 Our space also challenging. Trying to do all of these things, we had a space that worked towards these various aims but it didn't do any one of them really well.
With COVID, we actually had a chance to finally change things up. While Adventures was closed for six months, we were able to really focus on the restaurant concept, design and look.
Park Restaurants
We were also able to make some physical changes to help our restaurants.
Brady's
We made kitchen equipment changes at Brady's to allow us to serve a much wider range of food.
With that, we've been able to align Brady's and Adventures so their opening hours coincide.
Brady's is the main restaurant focused on feeding our Adventurers.
That has worked really well to give adventurers a great food and drink option while they are here.
Penny Royal Wine Bar and Restaurant
With that taken care of, that let us take Penny Royal Wine Bar and Restaurant in its own direction.
With Adventures family and tourist visitors supported by Brady's, we were now able to take the menu in the direction we always wanted to.
PRWBR has been serving great food with great service for quite some time. Being able to focus that, we were also able to do some renovations and build outs to better support the type of restaurant we wanted to be.
We now have completely redesigned decor, colors, surfaces, materials.
And we have built a brand new state of the art bar with a sit-up seafood and charcuterie bar. Take a seat indoors amid white plastered walls and white-clothed tables and admire the water views.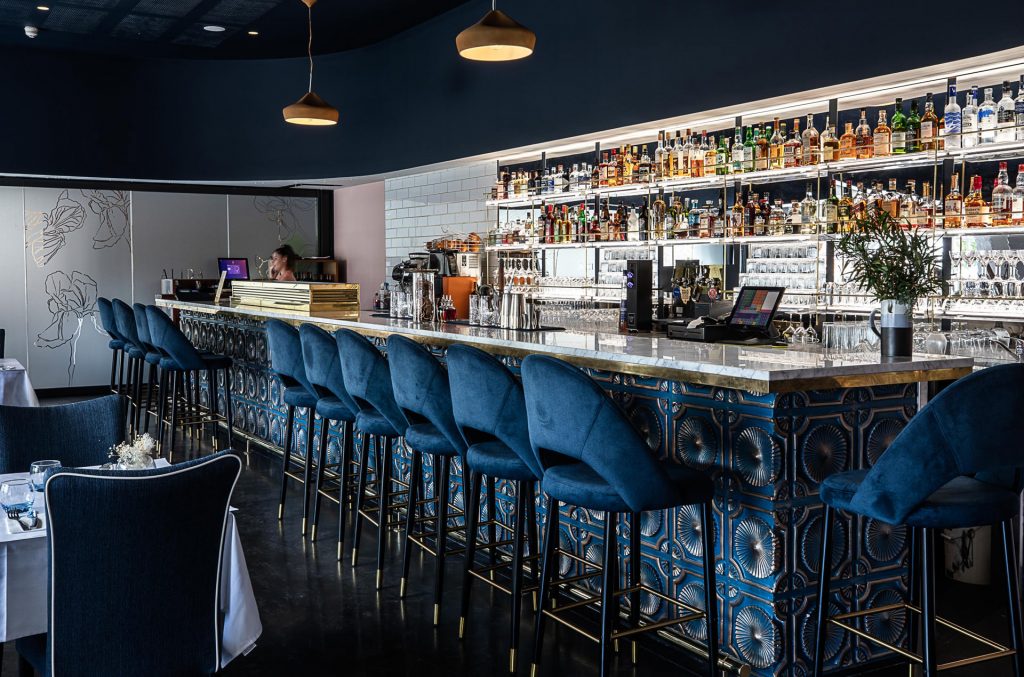 We really tried to make the restaurant feel luxurious and fun and designed it in a way to help us serve you great interesting food and drink.
We're actually not done yet, either!!
We still have a few things in the works, such as our waterfall lounge but we are almost there.
New Name, New Identity
With this re-concepting and rebuild, we also needed a new name.
For the past years, the restaurant has existed as Penny Royal Wine Bar and Restaurant. That is quite a mouthful! And with all the other Penny Royal outlets, it led to quite a bit of confusion.
We need a new name to help simplify everything. And we needed a name worthy of the restaurant we have built.
As the vision unfolded for the restaurant, we looked a a host of names. And then Joe offered us "Alida", the name of his late wife and life long business partner. We absolutely loved it. It's pretty. It fits.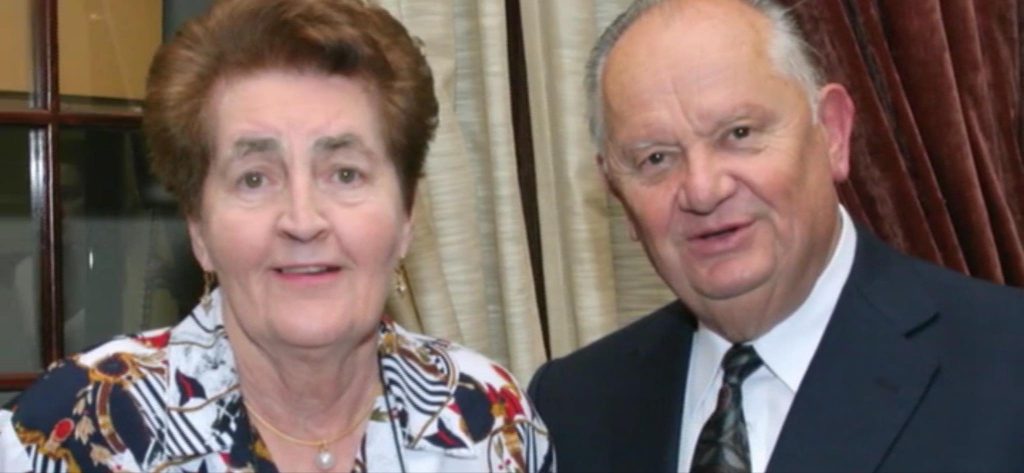 And as it turns out, Alida was a great fan of seafood, something we very much love here. With Chef Aidan's experience, we knew we wanted to feature the exceptional seafood that Tasmania offers.
And with her history in meatworks with Joe, we, of course, need to provide you with phenomenal steak and meat options.
If you are not aware, Josef Chromy (of The JAC Group and the Josef Chromy Winery and Vineyard) is the owner of Penny Royal and the person who brought it back to life.
We've designed the restaurant with some more beautiful accents and have elements from Alida's past throughout.
The Menu
With the new concept, we've been able to take the menu in a direction…
We've embraced our seafood and beef heritage and are fully focusing on them.
Chef Aidan has a long history with seafood and those that know Josef and Alida Chromy, know of the family history with European small goods, butchery and fine meat go back to the 1930s.
We are now offering a series of hot and cold small plates, fine charcuterie and cheese options, sides, vegetables, meats and desserts in addition to our 2 primary focuses … steak and seafood.
Our sit-up seafood and charcuterie bar only helps highlight these offerings!
We also have a modern craft cocktail program and are bringing you the finest local ingredients wherever we can source them. All syrups and infusions are made in house.
And we have worked to provide you a great drinking experience by sourcing the best glassware, equipment and ice we can! Better ingredients, better technique, better cocktails!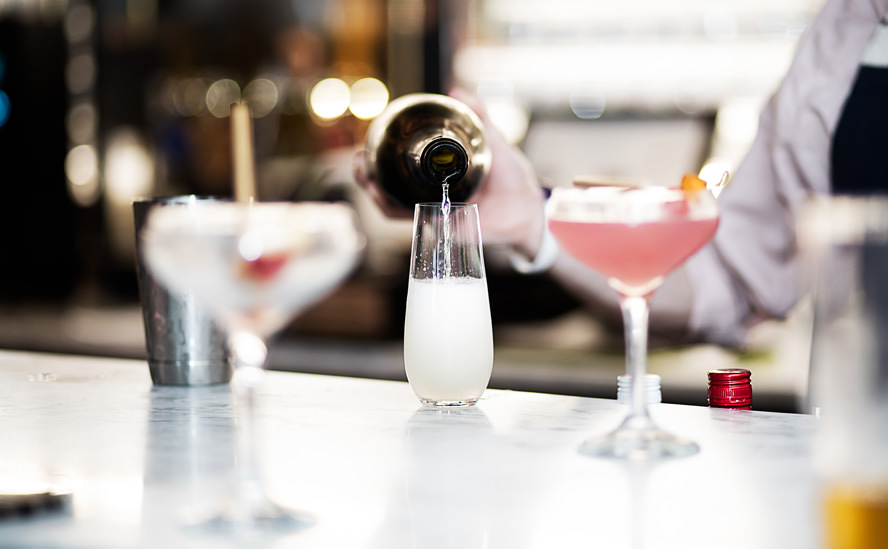 With that, we hope you come out and visit us soon and have a meal or a cocktail and experience our new renovations and menu.